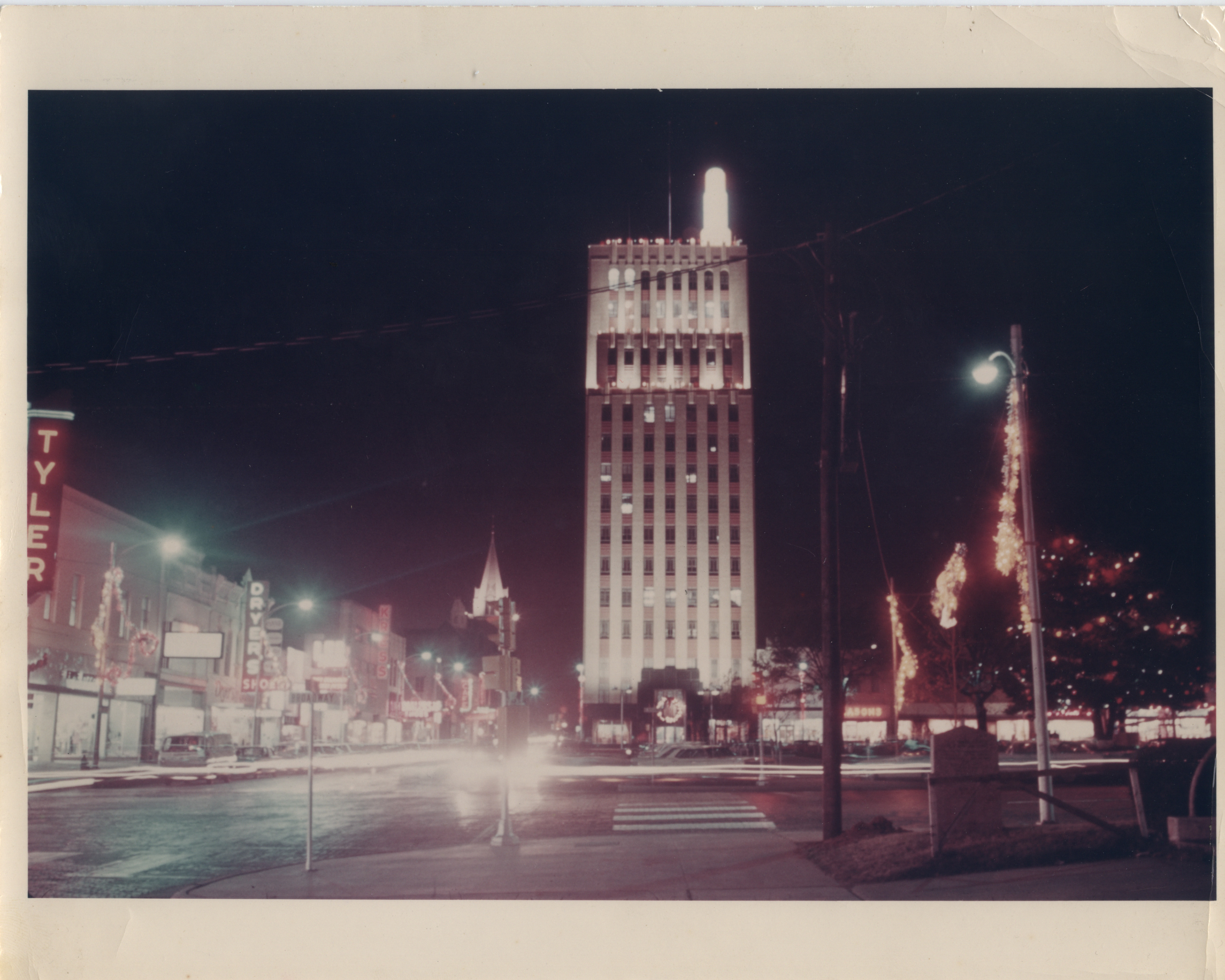 The People's Petroleum Building was a classic building from 1932 on the square in downtown Tyler, but much of it had fallen into disrepair when our clients took ownership. They began renovating the offices, hiding modern conveniences behind classic design cues - all in keeping with the original aesthetics. It was that slavish devotion to restoring the original state of the building that inspired us to dive into the art deco aesthetic and the pre-war oil boom in East Texas for all of our designs.
After spending an afternoon at the Historical Society learning about the history of what was once the largest building west of the Mississippi, and the types of tenants who had walked its marbled halls, we worked to draw a direct line from its glory days in the 30s and 40s to the benefits it could provide to a modern business.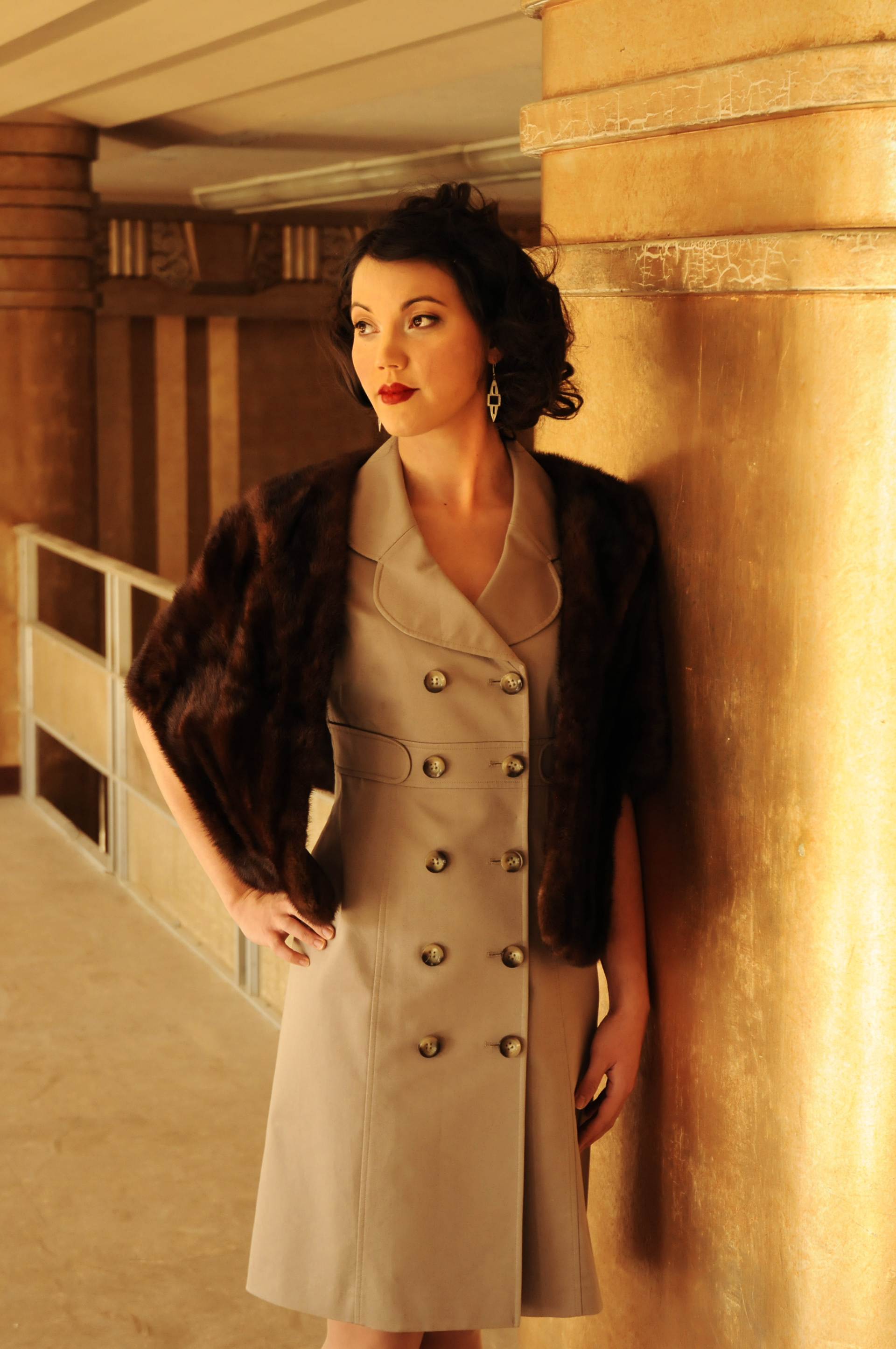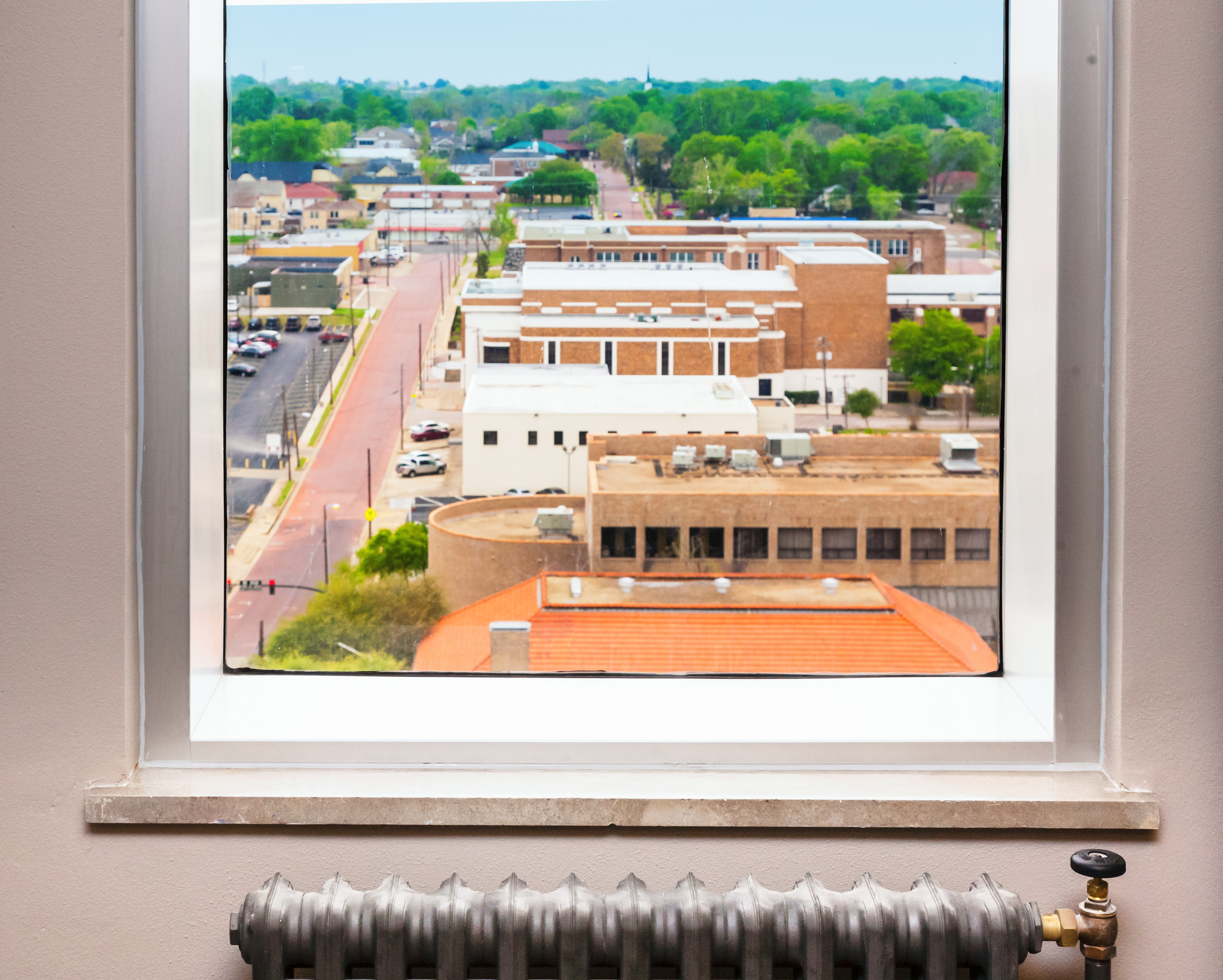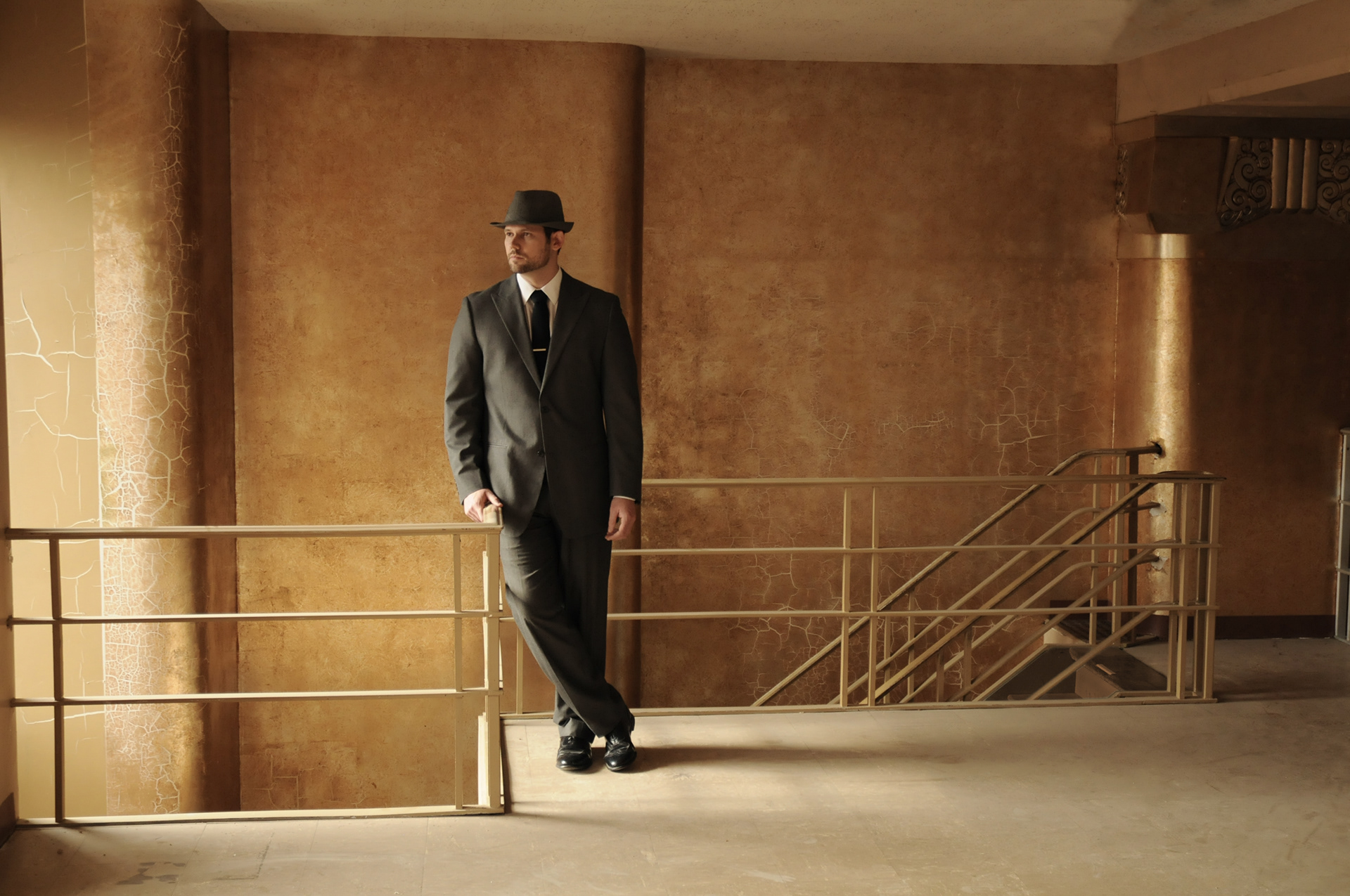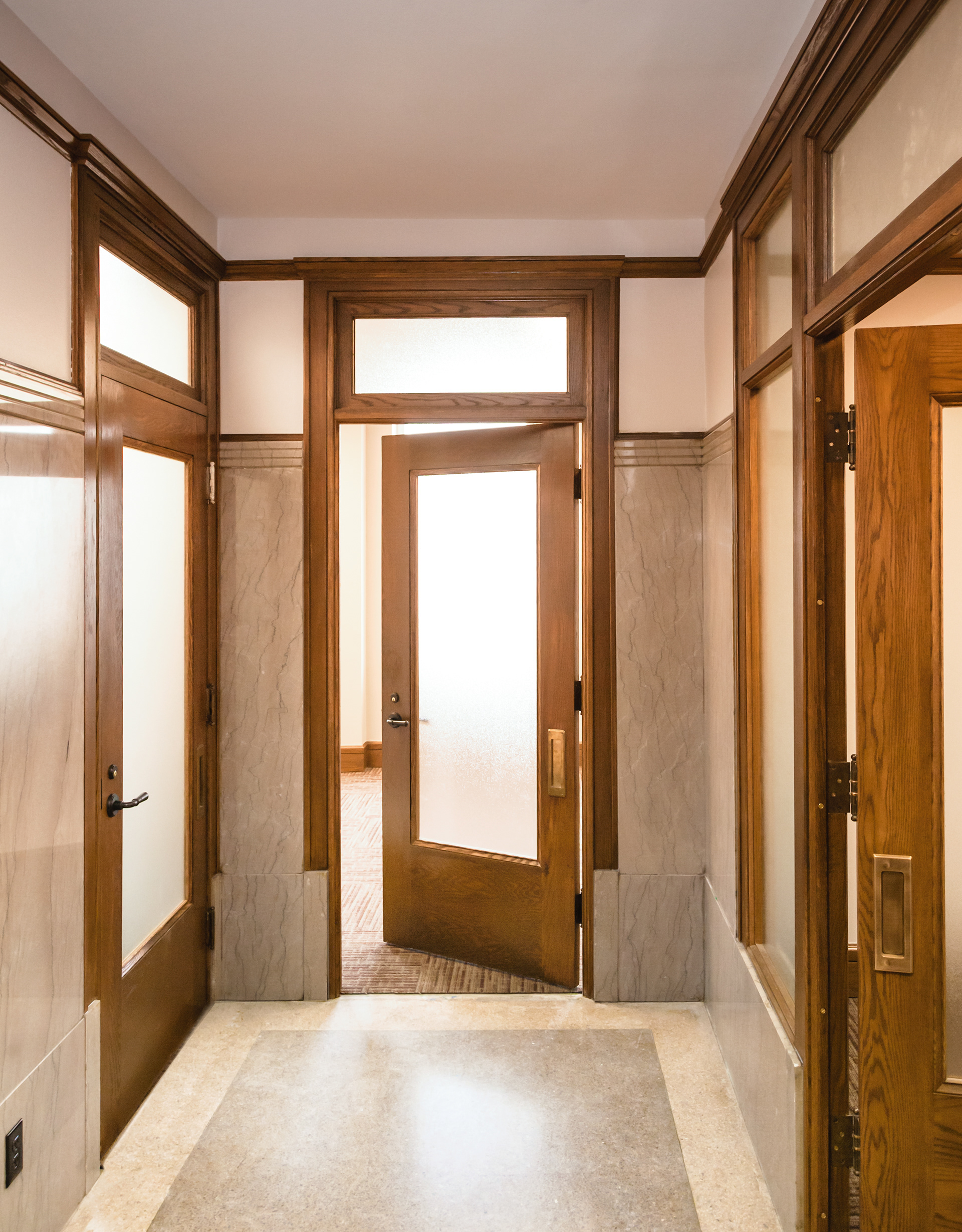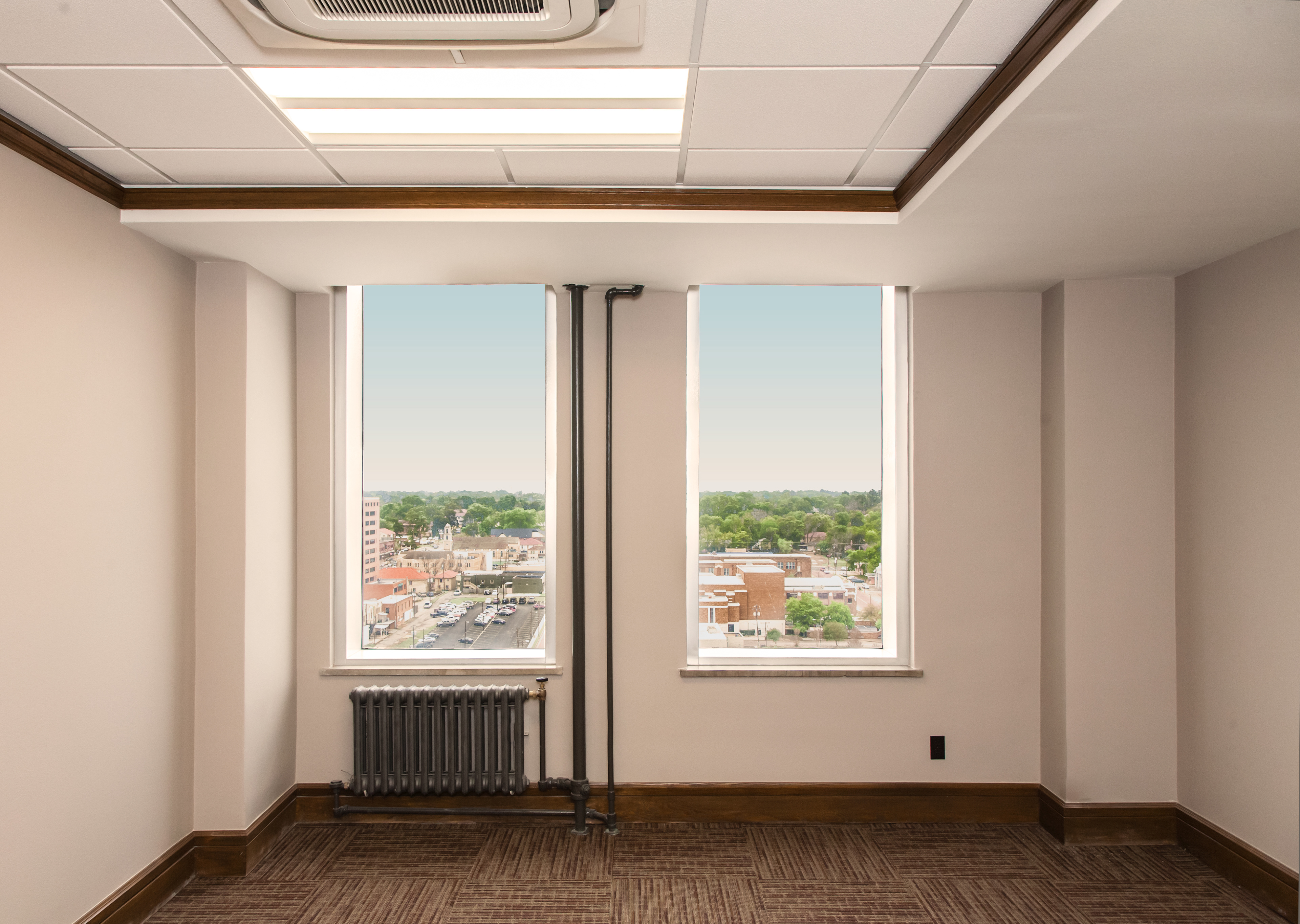 After the initial research into the history and art deco aesthetics, we developed a campaign combining the tagline, "refining our past", with a story of several photo manipulations created to illustrate the changes between business of the 30s and today. We photographed people in the same space, but in different dress. That way, we could combine the shots into a seamless image that - for instance - showed how a secretary in the 30s could be an executive today, all within the same office.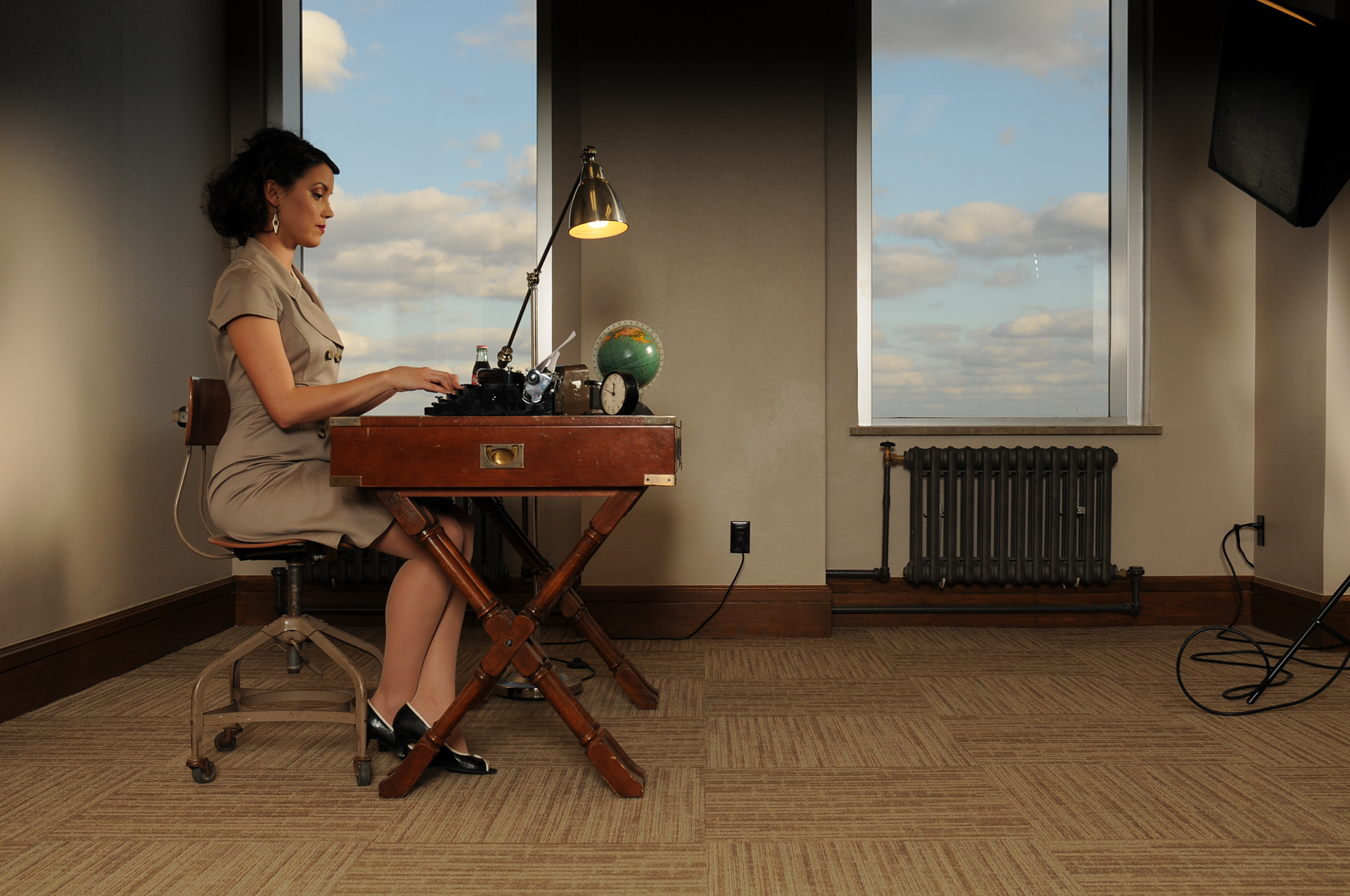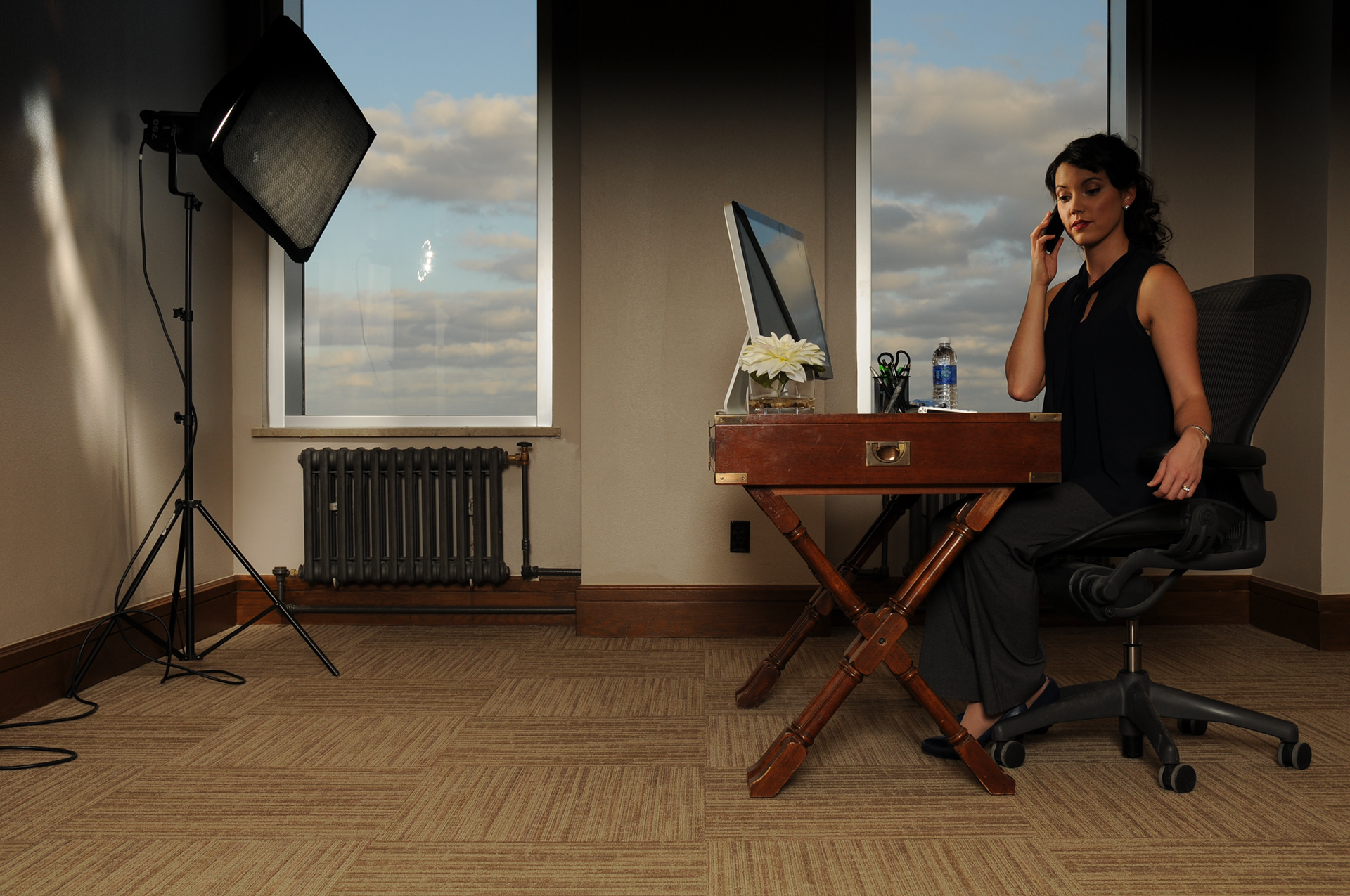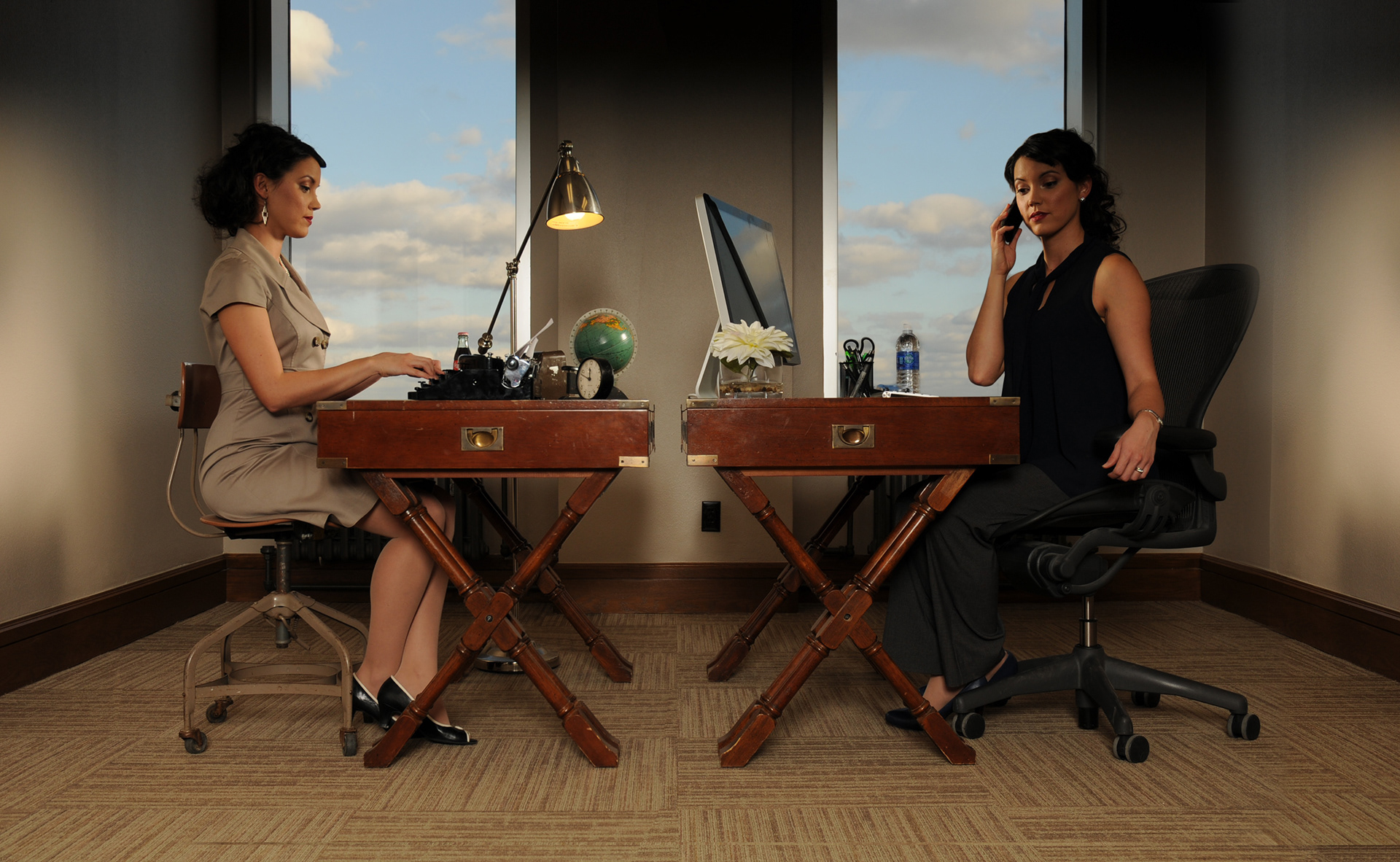 We organized a shoot with 4 individuals, all of whom would have several scenes to shoot, and would be photographed in both classic and modern dress. We were able to get some fantastic images that we then used in various magazine and print ads, touting the history, style, and renovations being done in the building.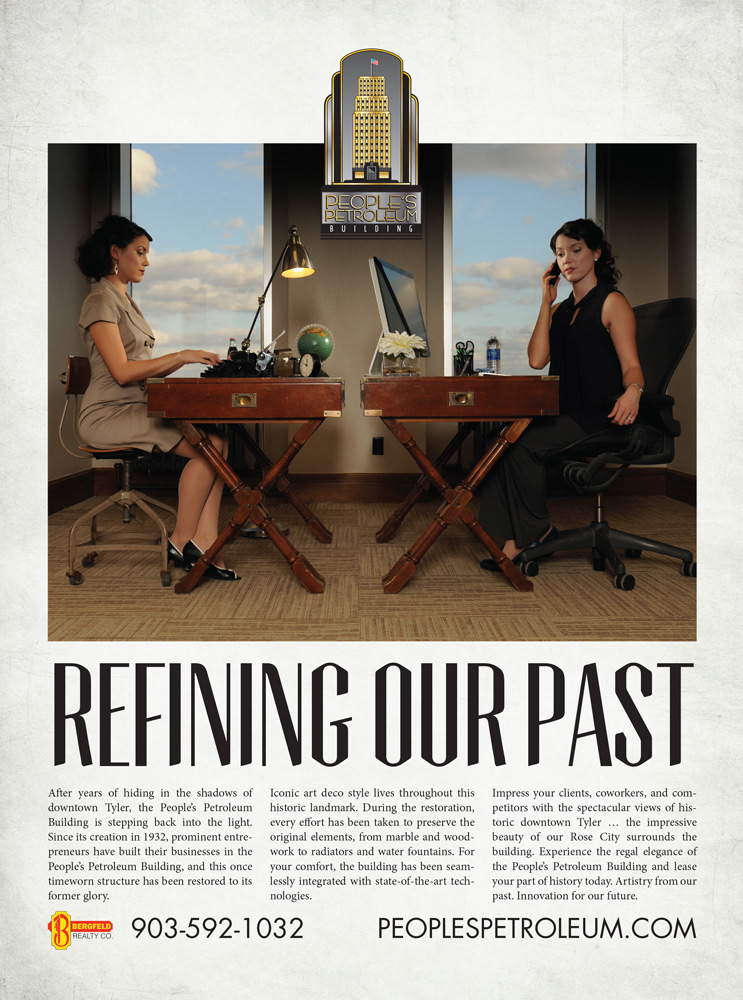 This campaign ran over a period of months, with a series of ads in regional magazines as well as a billboard, radio ads and printed pieces. The campaign served to educate the local public on the viability of this iconic building for today's office needs. The campaign was also supported by the creation of a detailed brochure and a die-cut mailer in the outline of the building's logo. We also engaged the public by posting historic items found during the renovation to the building's Facebook, like an envelope with a 3¢ stamp, or a building permit with a callback phone number of 48. 
When we began, there were only a handful of tenants (6%). With our combined efforts, the People's Petroleum Building now hosts a local bank branch, a national chain fast food restaurant, a fine dining restaurant overlooking the square, and enjoys a 98% occupancy rate for its office space.